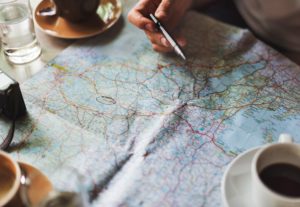 In time past, holiday travel was unheard of in Africa for Africans, we often prefer to save up (for those not financially buoyant to pay for travel up front) and tour the remaining 5 continents forgetting that since charity begins at home .Our new thirst for travel can also be quenched right here at home, and for really less money too!!!
We should be able to tell beautiful stories of our Africa without asking a computer, stories built from us voyaging across our borders, to see what simultaneously makes us Africans.
We've taken the liberty to pen down our list of awe-inspiring destinations across the nations in our mother land African in various categories
        Cultural Heritage Destinations
Africa as whole has more cultural heritage than the five continents put together, making this list was quite tricky , I mean, how can you streamline the best three places to experience the in-depth of our rich culture from the 54 countries?…well we did it and here it goes!!!
Addis Ababa, Ethiopia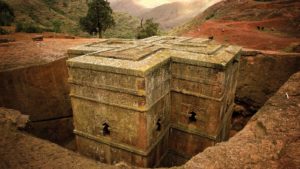 The largest city in Ethiopia with a population of 2.7 million people, this remarkable city of ancient culture dating over 3million years was ranked by the European Council on Tourism and Trade as the #1 tourist spot in the world. Some of the richest locally brewed coffee in the world can be found right there and other delightful delicacies
Addis Marcato (Italian for market) is the largest open market in Africa For souvenirs and a taste of the Ethiopian culture or just to enjoy watching locals trade. For religious enthusiast, the St. George cathedral is one of the most popular place of worship in the city that also has a museum to the side of the cathedral which is worth a quick stroll. It's filled with collectables from the ancient church and a collection of religious writings, Ethiopian crosses, and clothing. Other stops that would also blow your mind away includes the archaeological site of Melka Kunture, the ancient monastery of Debre Libanos, Ethnological Museum and Trinity Cathedral Church.(plan a trip here >>> )
      2.  Windhoek, Namibia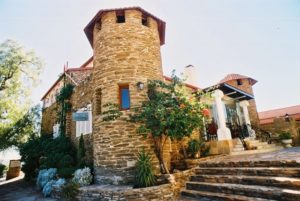 This ancient city is the capital of Namibia. This city happens to be the economic, social, political and cultural hub of Namibia making it a rising metropolis .The official language spoken is English. Although the most popular language many natives use is the Oshiwambo.
Your trip to Windhoek will never be complete without you touring these places; the Alte Feste(meaning old fortress) which is the oldest building in Windhoek and currently houses the national museum of Namibia Or the free entry  4(four) story Independence Memorial Museum that tells the Namibian history and struggle to independence on first to third floor and lets you in on the local Namibian dishes on the fourth with an incredible view of Windhoek up top or the Daan Viljeon game reserve packed with beautiful wildlife(buffalos, mountain zebras and numerous species of birds) and clean paths for walks in the serenity of nature.(plan a trip here>>> )
        3. Marrakech, Morocco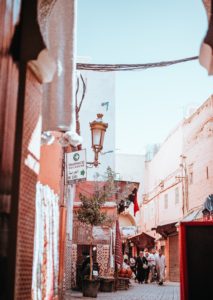 The second largest city in morocco located at the foot of the ice covered Atlas Mountains, the imperial city of Marrakech is large and quite loud. However, the great thing about the city is its enchanting and rich history. Marrakech is being regarded as the most culturally rich place in Morocco, if you are conversant with archeology, you would discover that many stone implement have been unearthed in the city, there are certain locations that are a must see if you ever find yourself in this city and they include places like saadian tomb, majorelle gardens and more.(plan a here)